VIDEO | REAL ESTATE | Grand opening celebration at Trail's Edge Luxury Apartments in West Bend, WI – washingtoncountyinsider.com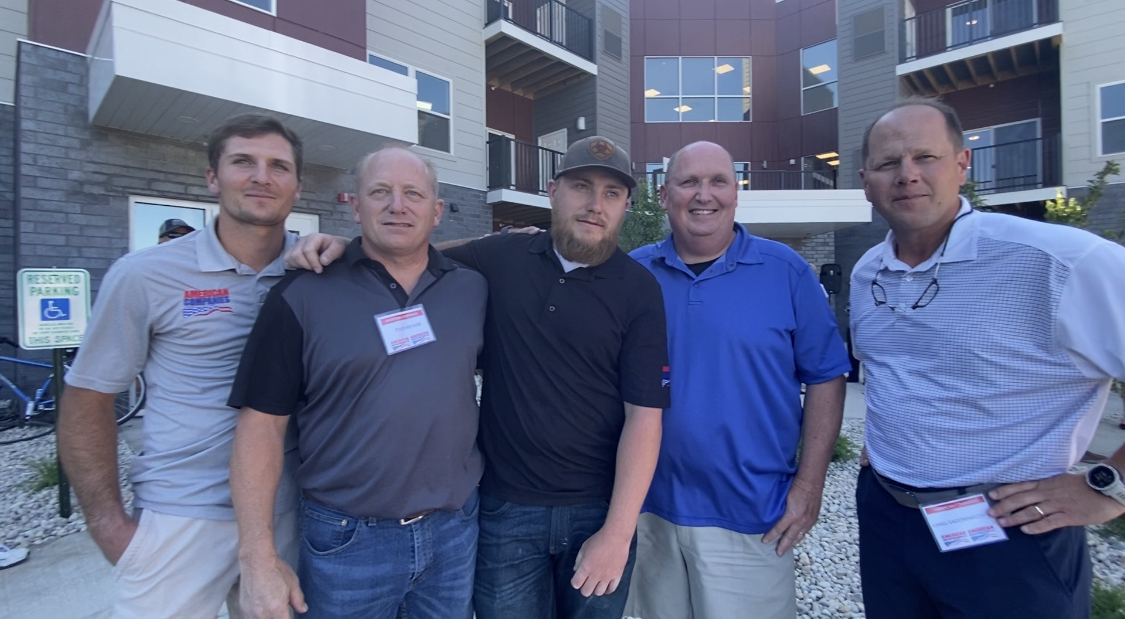 Trail's Edge Apartments, built by American Construction Services, began construction in March 2021. Trail's Edge Apartments are the premier choice for luxury living in West Bend.
About 100 people were on hand Monday afternoon as neighbors, dignitaries, and the American Construction Services team participated in a ribbon cutting followed by guided tours.
Click HERE to SUBSCRIBE to FREE local news at
Trail's Edge features 1 and 2-bedroom units, 1 and 2-bathrooms, temperature controlled enclosed parking for each unit, relaxing 2nd floor terrace, outdoor gazebo, grilling and picnic area, private and fenced exterior dog run, interior car wash bay, pet grooming station, fitness center, community gathering room with full kitchen, and much more.
Trail's

Edge

Apartment's model unit is now open for tours; contact the Director of Management, Shane Murphy, at 414-687-5258

[email protected]

to sign up. The official first move-in date is set for July 1, 2022.
"One of the unique things about this property is the access to the Riverwalk," said Kraig Sadownikow, Chief Executive Officer at American Construction Services in West Bend, WI. "We managed to secure an easement that runs through about 10 acres behind Trail's Edge so it will be easy for residents to get on the trail. From a community investment standpoint, we'll go back to the trails and most certainly the riverwalk. Phase I was completed a couple years ago; Phase II is on track for the next three years.
"It's a Public Works project and in most communities a Public Works project means you go to the taxpayers and say, 'Surprise, you get to pay for it.' Not in West Bend. The Citizens of West Bend don't put their hands out; they put their boots on. A significant portion of that Public Works project was paid for by donations."
American Construction Services finished half of the project so neighbors could start moving in and generate a money flow as the second half of construction is now completed over the next year. "We're two months ahead of schedule and on budget and people can move in in 70-degree weather," said Sadownikow, "We are proud and thankful for the people who gave us the heads' up and [amenity] tips. A lot of that came from people that want to live here and would like certain amenities, and we are happy to provide."
Sadownikow said his team worked well with supply-chain issues. The most difficult thing to acquire was roof screws.
The new Trail's Edge Apartments are a great place for anyone to call home. Located centrally near the heart of Downtown West Bend, our tenants will benefit from:
-Direct access to the Eisenbahn Trail
-Nearby Riverwalk
-The Museum of Wisconsin Art
-Nearby parks and trails
Tours are now available; schedule yours today!
Related