TikTok groomer's mission to educate dog owners – BBC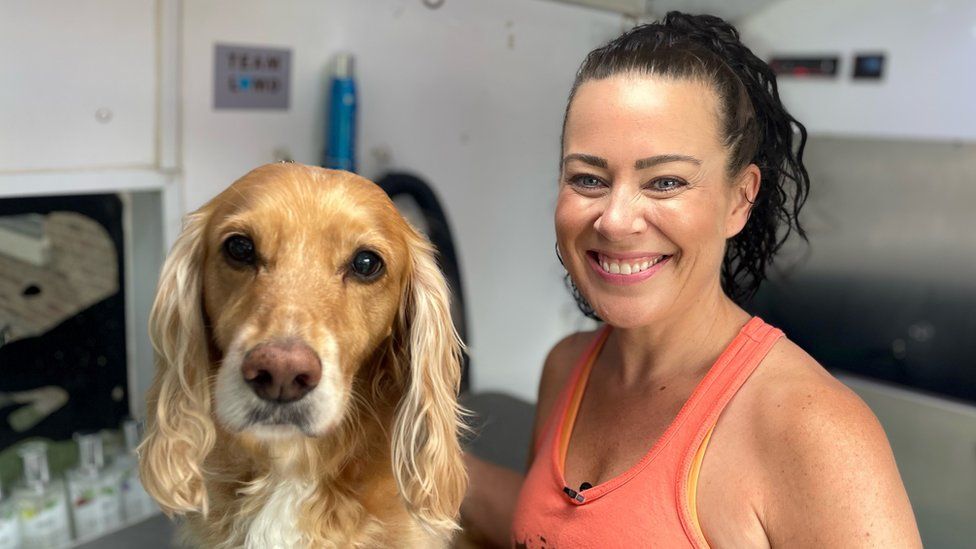 A dog groomer whose TikTok videos have been watched more than 30 million times is using her skills to educate dog owners.
Caroline Donoghue started posting how-to videos and live streams of her grooming sessions in 2021, and many began to go viral.
She described her online success as "brilliant but surprising."
The 42-year-old now wants to use her influence to remind people that grooming is a priority in animal care.
She has discovered ailments, including cancer, in dogs during her grooms.
Ms Donoghue has 10 years of experience and runs the award-winning Lovemud groomers from a mobile van in Eastbourne, East Sussex.
"Grooming is more than just a hair cut," she said, "as groomers we naturally do health checks as we go.
"I've found lumps that turned out to be cancer, I've found hematomas, things stuck in their teeth, fleas, grass seeds – which we're coming into the season of now – injuries, ear infections."
Because dogs see her more routinely than their vet, she said groomers are often the first to spot early signs of illness or injury.
Grooming can also prevent ailments like ear infections and skin conditions from occurring in the first place.
Ms Donoghue said: "Dog grooming is not a luxury, it is essential for many breeds. Don't get a dog if you can't afford to look after it."
According to the Dog's Trust, nationally 3.2 million dogs joined families during the coronavirus lockdown.
Almost a quarter of UK dogs now belong to the generation known as "pandemic pups".
Following a survey the charity said many first-time dog owners have been "shocked by the cost and the commitment of caring for a dog".
Ms Donoghue, who has a cocker spaniel called Lolly, said people often do not know how to do keep on top of grooming, or the best tools to use.
"There's a gap in education and I'm just trying to fill that. Owners and groomers need to work together," she said.

Related Internet Links
The BBC is not responsible for the content of external sites.