Riverside pet fest draws crowd to family friendly event – Windsor Star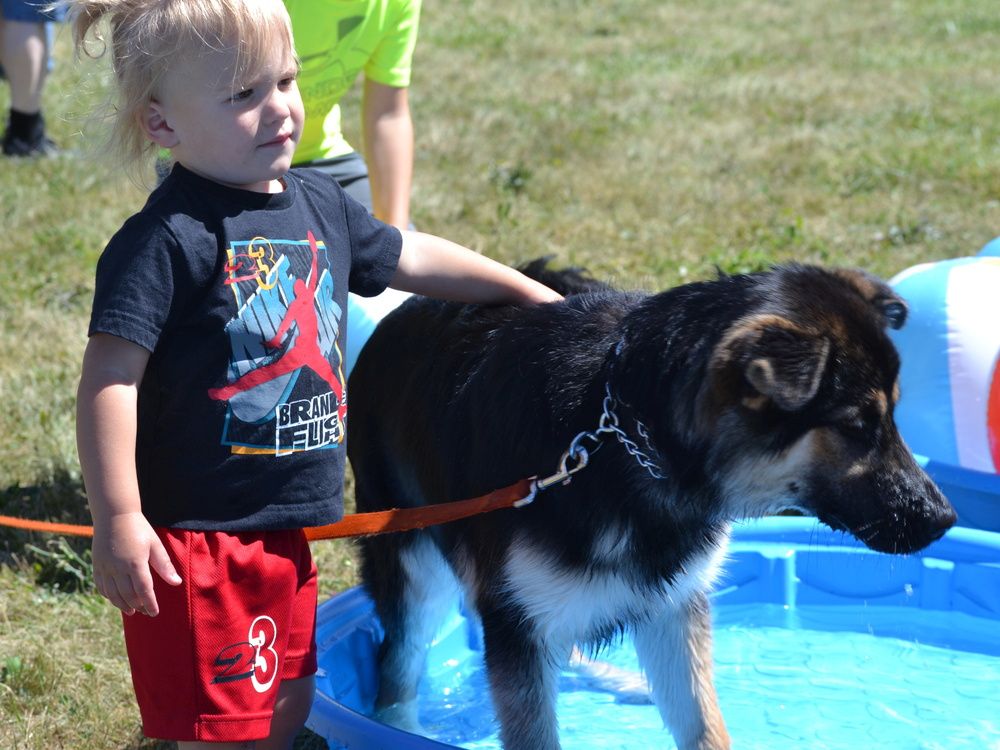 Article content
It was doggy heaven Saturday at the Riverside Pet Fest, with tasty treats, wading pools full of cool water to frolic in and glamour shots for the discerning canine.
Article content
Pet owners and their pups were welcomed to the family friendly event at the outdoor plaza across from the Riverside Pet Valu, where vendors offered up everything from grooming services to organic goodies.
Carole Valley spent some time strolling the grounds with her beagles Abbey, 15 and Bailey, 4, before posing for photos in front of a tropical backdrop at the Paige Ashley Photography tent.
Valley tried to coax her pets to sit pretty for a photo but in the end, she had to crawl in with them for the shot.
Two-year-old Wyatt Brown had as much fun as his dog Nahla, a six-month-old half German shepherd, half Alaskan malamute, splashing around in one of several small swimming pools set up to help four-legged visitors cool down on the sunny, warm day.
"This is our first family dog together," said mom Carissa Bamber, who was joined by partner Steve Brown and Wyatt's brother Mason, 6.
"We're just here to check out the different vendors and get our dog's picture taken," Bamber said of the fun family outing.