One week in Metro's affordable housing bond projects – Metro newsfeed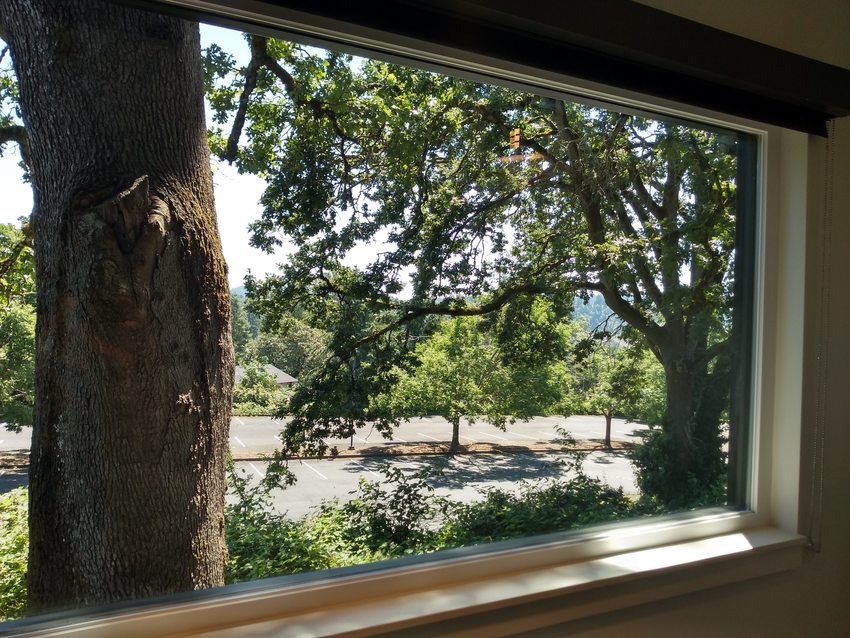 Late June was a busy time for Metro casing bond projects, with two grand openings and a groundbreaking in one week. Collectively, the three apartment communities will provide affordable homes for 264 households in Clackamas and Washington counties.
Tukwila Springs
Originally constructed in 1967 as a care facility, Tukwila Springs in Clackamas County was renovated by using $5. 6 million in Metro housing bond funds . It will provide inexpensive homes to 48 families with residents aged 50 and older. People experiencing homelessness, people with disabilities and Gladstone locals are prioritized. The project uses Metro's supportive housing services fund and residents will have access to services from culturally specific providers such as the Native American Rehabilitation Association. Several apartments will be reserved for Native people.
Residents will have entry to full-time support staff plus health services, including an on-site exam room for ease of care. Each unit comes with air conditioning to protect people who may be medically vulnerable from extreme heat events. ADA access is accounted for in several apartments and throughout the building – including outdoor seating areas with cutaway benches to allow a chair or scooter to share the table. Most apartments have kitchens or kitchenettes, and there's a full kitchen and dining room to be shared among residents. All apartments have big windows looking out onto mature evergreens and oak trees, and residents have access to a community garden and plenty of outdoor seating. The entryway and dining room are brightened with murals by local Indigenous artists.
Property management staff said, "We are changing lives. " People are getting help moving from the woods, and from their cars, into bright new safe, stable homes – many of them accessing housing for the first time within years. " The day after the grand opening the first 12 residents moved into these lovely, light-filled apartments.
Wishcamper
City also celebrated the groundbreaking of a new affordable apartment community in Beaverton on Wednesday. The project, currently known as Wishcamper, uses $9 million in Metro casing bond funds. Located in a scenic area adjacent to a new high school, the development will have 135 affordable homes, including 84 for seniors. It will also have amenities like a local community center with central full kitchen, fitness center, high-speed Wi-Fi, three meeting and socializing rooms for seniors, pet grooming station and a laundry room. Outdoor amenities include a playground with splash pad, picnic and pavilion areas and a fenced pet area.
The process of developing the plan for the apartment community involved community engagement led by non-profit partner, Unite Oregon . In line with the County's equity goals, the organization is community-based and culturally particular. Their approach included adjusting meeting times to meet the needs of community participants plus offering stipends for attending meeting and events. Interpretation and technology assistance was also provided to participants who needed it.
Beaverton Mayor Lacey Beaty is excited about the project; "It's not just a place to house people, it's a community and a place where people can live and thrive. " Metro Councilor Gerritt Rosenthal was also on hand to celebrate the occasion. He described the project as "another great example of a regional strategy to bring affordable housing to every local community. Beaverton and Washington County should be proud of their quick work to deliver these options. Residents can look forward to the people-centered design that encourages community building, sustainability plus functional living. We'll keep working hard to build a region for everyone. "
This new residence community is expected to welcome residents in early 2024.
Viewfinder
Later in the day Wednesday, in nearby Tigard, people gathered for the grand opening of the Viewfinder apartments. This apartment community has 81 homes, including 25 one-bedroom apartments and 56 2 and three-bedroom apartments. Eight apartments are reserved with regard to veterans. Almost half of the apartments are reserved regarding households who earn 30% area median income or even less, which is $22, 230 for a household of one and $31, 950 for a household of four. The task uses Metro's supportive housing services fund and $11. 5 million in money from Metro's affordable casing bond.
Community partner, the Good Neighbor Center, is providing on-site services for all 81 households. This includes 11 apartments that are designated as permanent supportive housing, meaning that they are supported by rent assistance plus services for people who have experienced long term homelessness. The building is within walking distance of shops, parks, grocery stores and other amenities. Common spaces include a spacious terrace, community room, media room and fitness center, with colorful framed art throughout. All of the apartments are currently occupied.
The grand opening was attended by elected officials Governor Kate Brown, Congresswoman Suzanne Bonamici, Washington County Chair Kathryn Harrington, Tigard Gran Jason Snider and Community Councilor Gerritt Rosenthal. Chief excutive Brown addressed the pandemic's disproportionate impact on historically underserved communities throughout the state and described the current moment as an opportunity to do things better than they have been done in the past with housing. This includes a need to address past harm and avoid repeating those same mistakes.
Both Metro Councilor Rosenthal and Governor Brown praised the team behind the particular project, which includes public, private and nonprofit partners; "The Viewfinder is an example of that collaborative spirit of what is possible when we work together to address Oregon's housing crisis, " said Brown. She also connected the Viewfinder and other affordable housing developments in the region with the state's homelessness crisis, explaining, "you cannot tackle homelessness without addressing affordable housing. "
With over 1, 353 homes presently under construction across the region and many more projects in development, Metro's affordable housing bond program is already 82% of the way to its goal of 3, 900 new homes by 2028.