Kinks in the Dog Food Supply Chain – Canine Chronicle |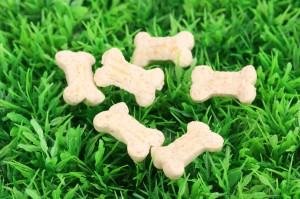 By Amy Fernandez
Dog food is always a hot button topic. Regardless of breed, methodology or viewpoint–it's guaranteed to set off sparks. Realistically, that makes sense. Food is the first consideration from the moment a new dog crosses the threshold; that goes for both parties in the deal. That obsession has made the pet food industry a winner regardless of economic volatility. Covid has proven that truth once again. Regardless of personal dog food ideology, this biz that has not skipped a beat during the pandemic. It remains a sure bet. In fact , as the Wall Street Journal reported on August 25 that, "sales of consumables like pet food and cat litter, as well as grooming and other services, has continued to rise at double digit percentage rates, boosted by the millions of new pets added to homes during the pandemic. "
Yeah, despite naysayer predictions, it appears that those 23 million newly acquired "pandemic pets" are keepers. And general financials on publicly traded pet supply companies certainly stand out as a surprisingly optimistic trend among those corporate flatline reports. For instance, Petco predicts revenue from $5. 98 and $6. 05 billion this year. That number is slightly down from previous predictions, but it's miles ahead of many of the "safe bets" that are still reeling from the pandemic shockwave.
Anyway, this isn't about stock tips. My point is that dog food demand continues to outpace available supply. It's great for business, but bad for us because an ironclad rule of dog management is NEVER switch up the formula. If the dogs are thriving, do not mess with it. Canine breeders are extremely loyal to their preferred brands and methods, and for very good reasons. Running out of food is a legitimate reason to panic.
At the moment, that brand loyalty has been presenting some frustrating supply chain challenges. Plus unfortunately, according to the WSJ this situation probably won't improve anytime soon for obvious reasons that continue to destabilize product manufacturing and distribution networks across the board. "The explosion has created problems, as demand has consistently outpaced supply and some products are hard to stock on shelves. "
The big pandemic picture naturally focused on survival. Only crazy people geared up for a massive boom in business. But I guess it's fair to say that the dog biz fits that category. We have defied every pandemic financial prediction, including this one.
Of course , that's no help at the moment. Supply chain issues will probably be with us for awhile. So , don't hesitate to check alternate sources. Chances are that someone has your brand/formula in stock. If and when you find it, stock up. Dog food has a fairly long shelf life and in our universe this never goes to waste. Inventory is even more critical if you're planning on puppies. Definitely buy ahead. And if all else fails and you are forced to switch formulas, read the labels very carefully before making a switch. Small batch formulas with outsourced ingredients tend to be more vulnerable to quality control issues, which will only compound your current food problem.
Short URL : https://caninechronicle.com/?p=254133