Grooming app expands into Europe – Pet Business World News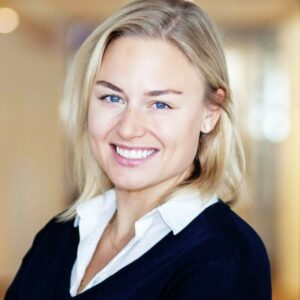 Pet grooming app Tuft Global has expanded its operations into mainland Europe, just one year after launching in the UK.
The app, which allows pet owners to find, book and review local groomers, has increased its downloads by 29% and grown its user base tenfold since January 2022, highlighting grooming as a necessary expenditure for dog owners.
The increase in demand has resulted in Tuft appointing Hermine Abdon as head of international growth.
With a decade of experience in management consulting, social media and analytics, Hermine will be accelerating Tuft's vision to become the leading international pet services app in Europe.
Abdon commented: "I am delighted to be part of the Tuft team. The pet industry is booming, and Tuft's unique business model means the pet tech brand has huge potential in the European market. It's going to be a 'Tuft' act to follow."
Tuft's founder Chloe Smith added: "We're delighted to welcome Hermine to the team as we take our next steps in Tuft's journey and increase the scalability of the business. The cost-of-living crisis presented many challenges with inflation causing the cost of grooming services to rise but, as grooming is essential for keeping pooches healthy, Tuft has managed to flourish.
"We're looking forward to launching our software globally to make both groomers and dog owners lives' easier."