Full house celebrates Best of Carson Valley | Serving Minden-Gardnerville and Carson Valley – The Record-Courier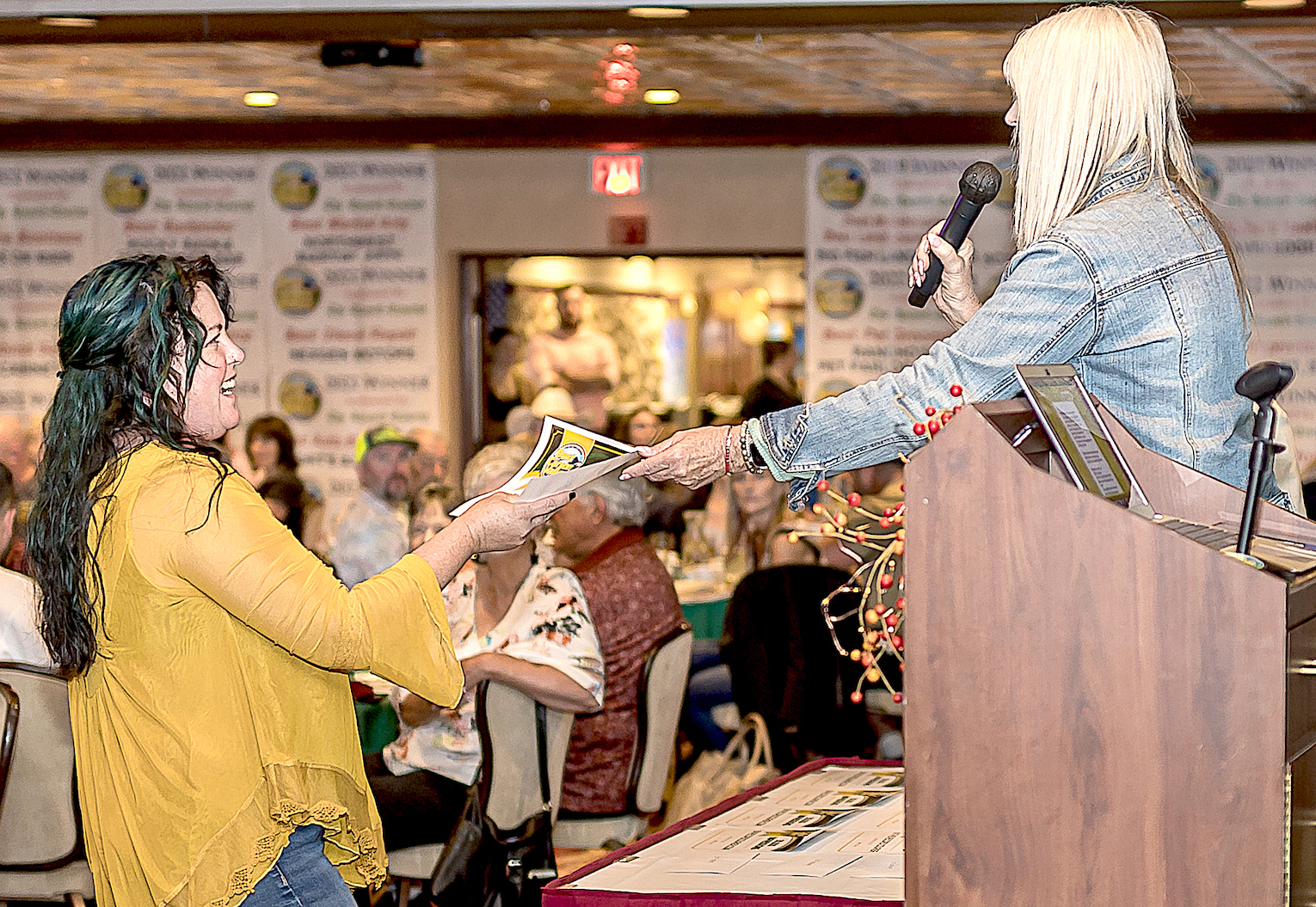 Best of Carson Valley Luncheon
A full house of winners of The Record Courier's 27th annual Best of Carson Valley were recognized at the annual luncheon at the Carson Valley Inn on Friday.
More than 11, 000 nominations and 129, 000 votes were cast during competition that gave Valley residents an opportunity to pick their favorite businesses, services, people and nonprofits.
"This is like the Oscars of our community, " said Associate Publisher Tara Addeo.
Whether a business, person or organization, the Best of Carson Valley recognizes those who have provided exceptional service and dedication in the community.
"We live in a remarkable area, " said Addeo. "The connections we have in this community surpass any other. "
One highlighted business recognized during Friday's luncheon was Cocos on Main for Best New Business.
"I could not be happier that their business is open and that they were voted best new business; they have a great staff, great food and are all around great people, " said Addeo.
Also new to the community is Ranchos Pet Parlor N Play voted this year as Best Dog Grooming services.
"It was a really great surprise to have won, " stated owner Julianne Boswell. "It was our first year in business and we've had a lot of support from customers, and they were really thrilled to hear that I had won. It's been really special. "
Boswell said she used to partner with East to West Coast Grooming before opening her own pet grooming business earlier this year.
"They had been the ones who have won the last five years, I really do owe a lot to them, " she said. "Winning on my own felt really good, knowing that I had accomplished something on my own. "
A business that has been sweet to the community for more than 20 years, and not just figuratively speaking, is the Chocolate Shoppe by Sweet Images. The particular shop, owned by Lynn Falcone, won Best Sweets and Treats.
"We do our best to create an experience for our customers, " said Falcone. "We want them to feel special when they come in and the products to be special too. "
Falcone said with the challenging times, like many businesses, the Chocolate Shoppe is doing everything they can to continue to provide exceptional service to the community.
"We are trying everything we can from keeping our costs down and our ingredients available, " she said. "We have been very blessed and that is a very big part of who we are and because of it we have been succeeding. "
Falcone said she brought her top employees towards the luncheon, and it was the most fun they have had together in a while.
"It was the only time we have been together outside of the shop and we all just thought, wow, this is fun, " said Falcone. "It has been wonderful to get together with the local community and The Record-Courier did a wonderful job of putting on the event. "
The Best of Carson Valley is a 10-week nomination and voting campaign put on by The Record-Courier but led by members of the community through their nominations of favorite companies from clothing, restaurants, places for kids, grocery stores, people including realtors, attorneys, doctors, and more to nonprofits, and volunteers.
The luncheon is an event to recognize the winners.
"We love this event because it brings incredible businesses and the neighborhood together in a setting where they would not normally be together, " said Addeo. "This is one of the largest networking events for our businesses plus it's a lot of fun. "