Explore the PAWS-ability of Holiday Giving – Ravalli Republic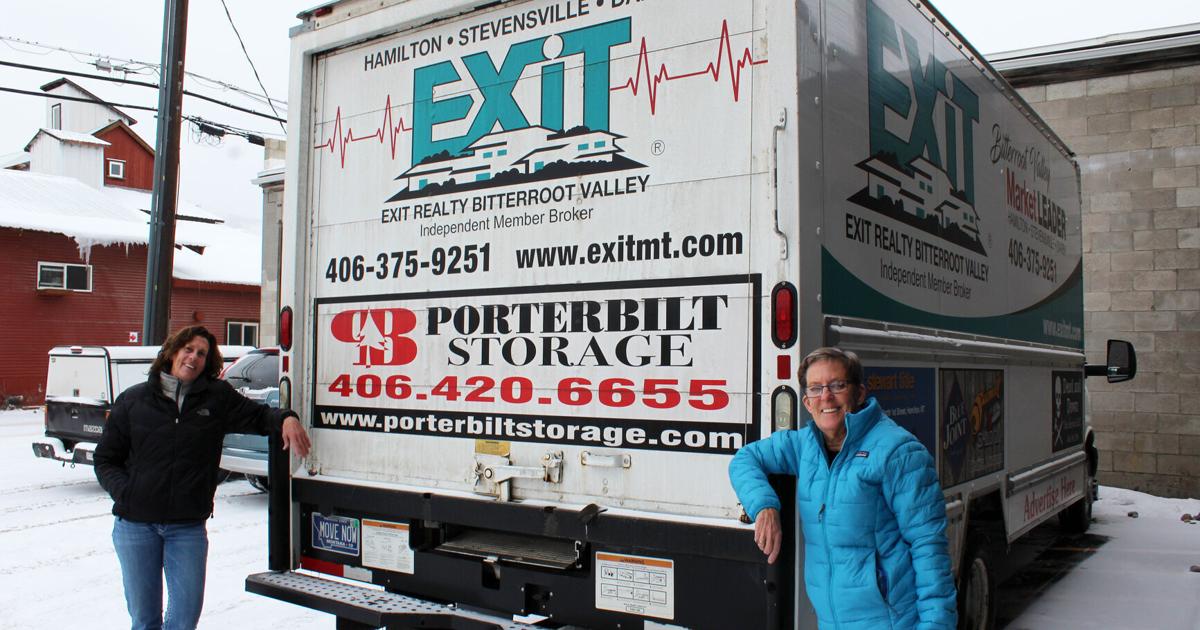 To support the Bitter Root Humane Association, EXIT Realty Bitterroot is sponsoring "The Paws-abilities of Vacation Giving" donation drive.
The annual Cookie Walk of homemade goodies also takes place on Saturday to support the shelter.
Associate Broker Kathie Butts, board president of the Sour Root Humane Society, said The Paws-abilities of Holiday Giving project started with Broker Associate Sue Justus.
"Sue started volunteering at the shelter to walk dogs, " Butts said. "Then she realized the particular shelter gives away dog and cat food to people who don't have any. They don't have to ask about it, there's not a limit – they just take what they need. She thought it amazing that a nonprofit is giving away stuff. "
Justus created the program called the PAWS-ability of Holiday Giving.
"Her plan was for us to collect stuff from people – money, leashes, collars, pet food – and put this in the pet pantry at the shelter so there was more to give away to the people of the community, " Butts said. "Everyone who wants to donate can take it to any Exit building in Darby, Stevensville and Hamilton, 301 N. 1st Street. We'll collect it in our moving van and take it to the shelter. Our goal is to fill that moving van. "
Butts has three dogs and two cats and describes herself as "a big pet fan who loves to fish. "
"I've never kept a fish out of the Bitterroot River and I tell everyone that if you want to eat a fish you go catch it out of the lake, " she said. "So few rivers are really, truly rivers where the fish repopulate themselves. Ours is a real blue-ribbon river and it deserves every bit associated with reverence that we can give it. There are big fish in there. "
Justus said that with the increase in the Bitterroot Valley's population and the rising costs of food, services, rent and just about everything, people are having to make difficult choices.
"With increased lease prices, fewer available houses to rent and a lack of dog-friendly rentals, folks are in a bind, " she stated. "Our local shelter has become their last-resort choice. Donating a bag of pet food won't change the world but it might just help folks on fixed incomes keep their companion animals. "
Needed items include unopened cans/bags of dog and cat food, cat litter, dog and cat treats, stainless steel food bowls, collars, leashes and pet coats (new or gently used plus laundered), toys and cash.
"We would really appreciate the support of the community, " Justus said. "It is community helping community. The biggest thing is to have meals for community pets. Drop it off and if that is inconvenient, call Kathie or I and we'll come get it. "
Contact Justus at 406-360-9799 or Butts at 406-363-8114.
"We've made it super easy and will collect all the items from the other buildings and drive them to the protection, " Butts said. "We'll do all of that. " We will make two runs to BRHA on Dec. 13 and 15. Our goal is to fill the EXIT Realty moving van along with donations. "
BRHA is celebrating 50 years of service to the Bitterroot Valley. Their goal is to have every dog at the shelter get a walk every day.
"Human connection and love go a long way toward helping the adoptees stay healthy in body and mind, " Justice said. "Volunteers are needed for grooming, dog walking, washing blankets, cleaning bowls. In my personal experience, I have not seen any other shelter care so much about the cleanliness of the facility and about the heart and mind of the animals. "
She said that with a record number of adoptees coming through the doors donations are needed to keep the particular shelter doors open.
"Whether you can give a little or a lot, it's appreciated and stays local, " Justus said.
The Nasty Root Humane Association is having its "Cookie Walk" plus bake sale from 10 a. m. to 2 p. m. on Dec. 10 at Hamilton City Hall, 223 S. two nd Street, in the Bedford Building. There is an elevator and plenty of parking.
The exceptional bake sale has treats in every flavor, shape and size created by area bakers and sold by the pound. It is an annual offering of homemade sweet treats including cakes and pies (whole or by the slice), breads, candy and goodies for four-legged furry friends. Go early for the best selection as the event has sold out before the scheduled closing time in the past five years.
New this year will be a "Paws Café" with sweet treats and coffee.