Endless Supplies & Options For Pet Food, Toys & Treats – KHTS Radio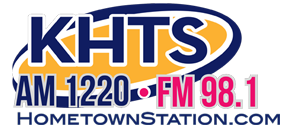 Pet Supplies Plus in Santa Clarita is a one of a kind pet store for various kinds of pets.
Pet Supplies Plus sells pet food, reptile and fish food, toys, pet treats and more.
They also offer grooming and have a self-service grooming station. They have endless options for pet food such as dry food, wet food, raw food and freeze-dried food. They carry pet CBD and calming treats, treats infused with probiotics, vitamins and much more!
The most unique thing about Pet Supplies Plus is they carry food and supplies for pets other than cats and dogs.
They have food and supplies for pets such as chinchillas, ferrets, guinea pigs, hamsters, rats, rabbits and more.
They also carry reptile food and supplies such as lizards, bearded dragons and snakes. On top of all of these wonderful options, they also have bird and fish food!
Related If You're In Need Of Pet Supplies And Services For Your Furry Friend, You're In Luck
Pet Supplies Plus offers more than just basic pet supplies. These supplies range from dental care to flea and tick control.
More of their unique supplies include:
Supplements
Ear and Eye care
Shampoos, sprays and Topicals
Aquariums and Habitats
Stain and Odor Removal
As a customer, you are bound to find a pet food or supply that fits your needs at Pet Supplies Plus in the Santa Clarita Valley.
For more information on what they carry, visit their website: https://www.petsuppliesplus.com
The above is a sponsored article
KHTS FM 98.1 and AM 1220 is Santa Clarita's only local radio station. KHTS mixes in a combination of news, traffic, sports, and features along with your favorite adult contemporary hits. Santa Clarita news and features are delivered throughout the day over our airwaves, on our website and through a variety of social media platforms. Our KHTS national award-winning daily news briefs are now read daily by 34,000+ residents. A vibrant member of the Santa Clarita community, the KHTS broadcast signal reaches all of the Santa Clarita Valley and parts of the high desert communities located in the Antelope Valley. The station streams its talk shows over the web, reaching a potentially worldwide audience. Follow @KHTSRadio on Facebook, Twitter, and Instagram.