Dog inspires mother-daughter team to launch pet-services business – Jefferson City News Tribune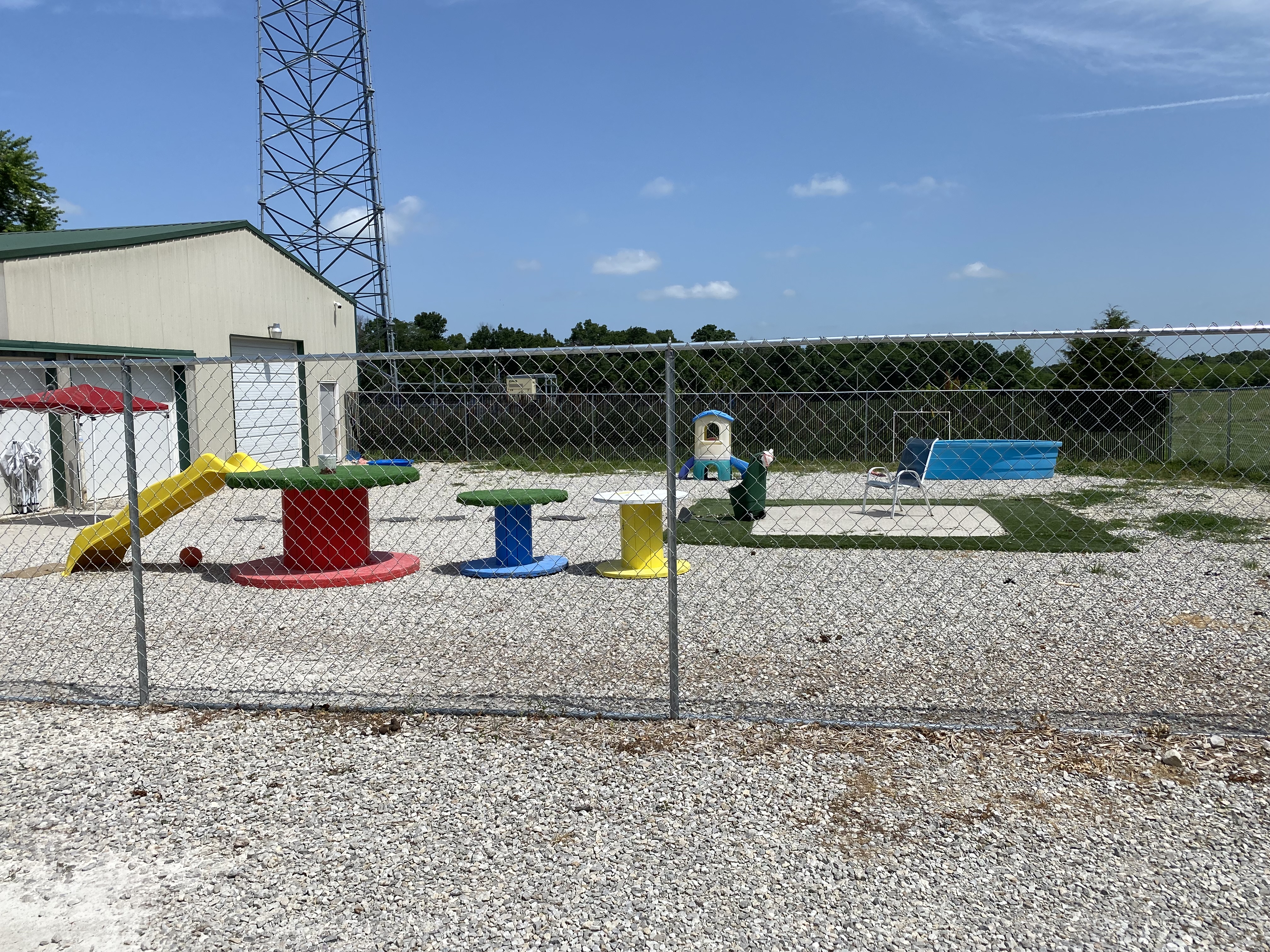 One dog — and the inspiration and hard work of a mother-daughter team — are behind the success of a Holts Summit business.
Just more than a year ago, the mother-daughter team of Misty and Mandy Matthews opened their pet-services business because Chloe, their first dog, hated being boarded. So the Matthews started offering at-home pet sitting for animals who could not be boarded.
"We kind of anticipated continuing that after we opened, instead of boarding," co-owner Misty Matthews said. "The demand here was for boarding, so that's what we're doing."
Matthews said her daughter fell in love with dogs and training because of Chloe, which led to them expanding their services.
"We saw the need for a day care and boarding and grooming situation in Holts Summit, so we thought why not?" Matthews said.
The services offered include a day care service for dogs, as well as an overnight or extended stay boarding service. Training and obedience courses are offered in three tiers: Elementary school, middle school and high school. A grooming salon is also available, offering services such as bathes and trimmings.
Matthews said they have a day care capacity of 25 dogs, with a boarding capacity of 23. June 15 was the first day in which the business has been at capacity for the day care service.
Even though Loving Paws opened during the COVID-19 pandemic, Matthews said it was surprisingly easy to get their business started.
"We've had great clients, we've had great dogs, it's just been a steady buildup, which has been great," Matthews said. "If it had been all at once, everything at once all in the very beginning, it would have been overwhelming."
A new boarding facility is being built to expand the currently offered facilities. Unlike other pet boarding businesses, Loving Paws lets the boarded dogs play and integrate with the day care dogs.
The new boarding facility will allow accommodations for dogs who would rather stay in a quiet place instead of playing with the other dogs. The new space will also allow for more training opportunities, Matthews said.
The new building was purchased in May, with renovation and construction ongoing. Matthews said the new boarding facility is expected to open by Sept. 1.
Matthews said the boarding services are busier during the summer compared to other seasons, while the day care services have been steady throughout the year.
A normal day for a dog attending day care begins with outside play time until about 12:30 p.m. On days it is too hot or cold outside, the animals play indoors. After play time is over, the dogs begin the most important part of the day: nap time. After that, the dogs return outside to play even more.
The outside play area consists of a big pool for big dogs and a little pool for little dogs. Matthews said there are also large spools of various sizes for dogs to climb and sit on. Loving Paws is putting in an outdoor dig box for the dogs to play and dig in.
"They love balls and to play fetch, but their favorite thing to do is to play with each other," Matthews said. "Whether it's wrestling or chasing or whatever, that's their favorite."
The indoor play area has a concrete floor to allow for easy cleaning. This area has some couches so dogs can sit with employees and relax.
The day ends with the day care dogs going home, with most being picked up between 4-6 p.m.
Matthews said they could have more than 25 dogs for the day care service since they have the space, but they choose not to so they can get closer with the dogs.
"We want to know the dogs, and we want to know them so well that if they just seem a little off we can let the owner know," Matthews said. "If we have a gazillion dogs here, it just wouldn't be as easy. We want each dog to know that they are loved and special."
Loving Paws is located at 500 Hunter Lane in Holts Summit, with hours of 7 a.m.-6 p.m.