Cost of living latest: 'Extraordinary' UK borrowing figures revealed as… – Sky News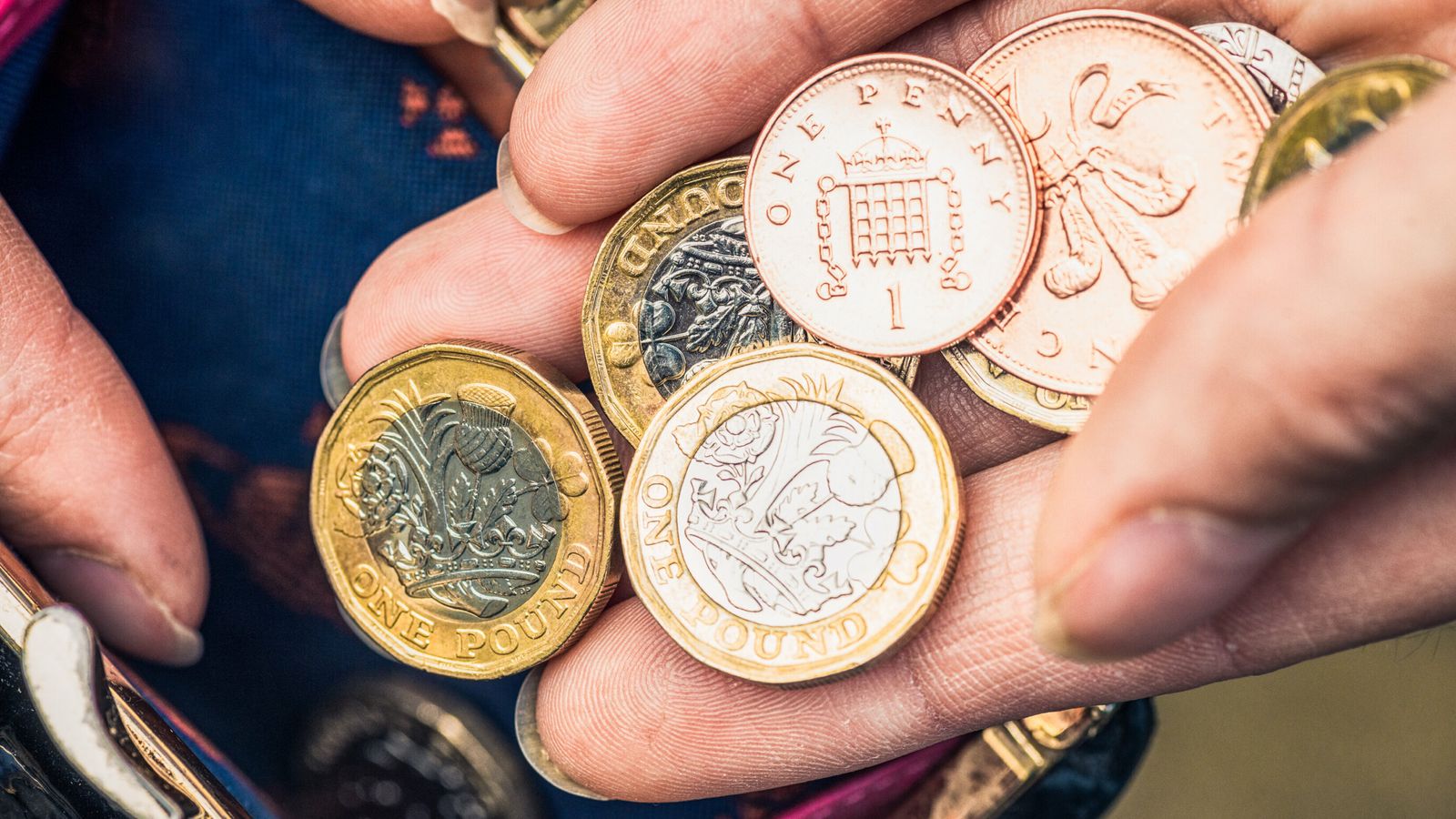 I tried the Octopus Energy saving sessions to see if you can really save £100 off your bill
Analysis by Megan Baynes, cost of living reporter
The promise of up to £100 off your energy bill seems like a great deal, all for the price of turning off your lights for a few short hours.
But can sitting in the dark really save you £100?
Households are being promised savings if they cut back their electricity use during certain peak hrs – with the first real run of the Demand Flexibility Service (DFS) taking place last night and today.
It seems like a no-brainer amid an energy crisis that has left millions struggling with their monthly payments.
I'm with Octopus Energy and opted into their Saving Sessions as soon as they became available on the app. The energy provider has run five since November.
Of these, I opted into four (I forgot to click to opt in to one on 30 November) and diligently turned off the particular electricity as much as possible during the set time periods.
Washing machine? Off. Lights? Off. TV? Off. Heating? Off.
I even timed to be out during one of them, to guarantee I wasn't using any electricity.
My savings so far? £2. 36.
So , is it worth it?
I only live with one other person — unless you count the two cats – which means our power usage is already relatively low, and we struggled to cut back any further. This resulted in very minimal savings through the scheme.
We use the washing machine a few times a week (at most) and already did it during the day, and my irregular work hours mean I often cook dinner later at night after peak time has already passed.
Like us, if you already have fairly lower energy usage – or use it mainly out of peak demand – you may find you can't quite cut back to the percentage required to save money.
Indeed, during two of the sessions, we didn't save a single penny (including one time when we went weren't in the property).
I am also reluctant to turn off any of the constantly-on appliances in my home (the fridge and freezer) because if I'm only going to be saving a few pennies, is it worth the risk of all my food going rancid?
But it's never a bad idea to consider how much energy you use and try to cut back (whatever time of day) and you lose absolutely nothing from opting in.
In fact , despite my minimum savings, I would recommend anyone who may sign up for the scheme does so – every penny counts.
Households who were already using a lot of energy during peak hours (5pm to 9pm) will likely find they save more by shifting their schedules around by an hour. But for smaller households, or those with irregular hours, be aware that your own rewards may be much lower than the promised £100.
Plus, the main reason behind these sessions isn't really money : it's reducing the UK's energy consumption in a bid to prevent blackouts.
So I'll continue to sign up for every session, and dutifully turn off most of the appliances in my home, at the very least to try and take some pressure off the National Grid.
And who knows – maybe this session will be the one where I save enough to make it worth it.